Welcome to Private Barman
A mobile bar business built on our love and passion for liquid happiness.
All existing bookings are eligible for FREE rescheduling after the lockdown.
Bartenders. Bars. Mixology.
Mobile Cocktail Caterers, UK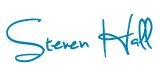 Operating in UK since 2007,  Private Barman is a specially recruited organisation of cocktail bartenders, mixologists, flair bartenders and cocktail waiters. Our fantastic bar events team have years of experience providing dedicated service in some of the finest cocktail bars, lounges, restaurants and private residences around UK. We are available for hire in most areas, whether you plan an event in London, Brighton, Bristol, Manchester or Glasgow and Edinburgh.
Private Bartenders
At your last party you decided not to hire a bartender as you figured you'd let your guests mix their own drinks, and what happened?
You spent the greater part of the evening pouring drinks, fetching dirty glasses and eyeing the ice bucket! Next time get yourself a bartender, it's not nearly as expensive as you might think. Not mentioning the benefits of having a professional managing the bar, sit back and enjoy your day as your private barman looks after you and your guests every need.
Planning A House Party
Don't know what ingredients you need to buy and how much of each?
Cocktail Making Class
The Private Barman cocktail class allows you and your guests to immerse yourself in the cocktail culture in a fun environment. Acquire new skills and treat your tastebuds to one of our famous mixology classes that are interactive and hands on.
Customised packages are available and we can tailor packages accordingly to size and also location. Perfect for hen parties, team building activities, couples activities or just for fun.
View more info about our Mixology Classes